Vegan Baked Lemon Glazed Donuts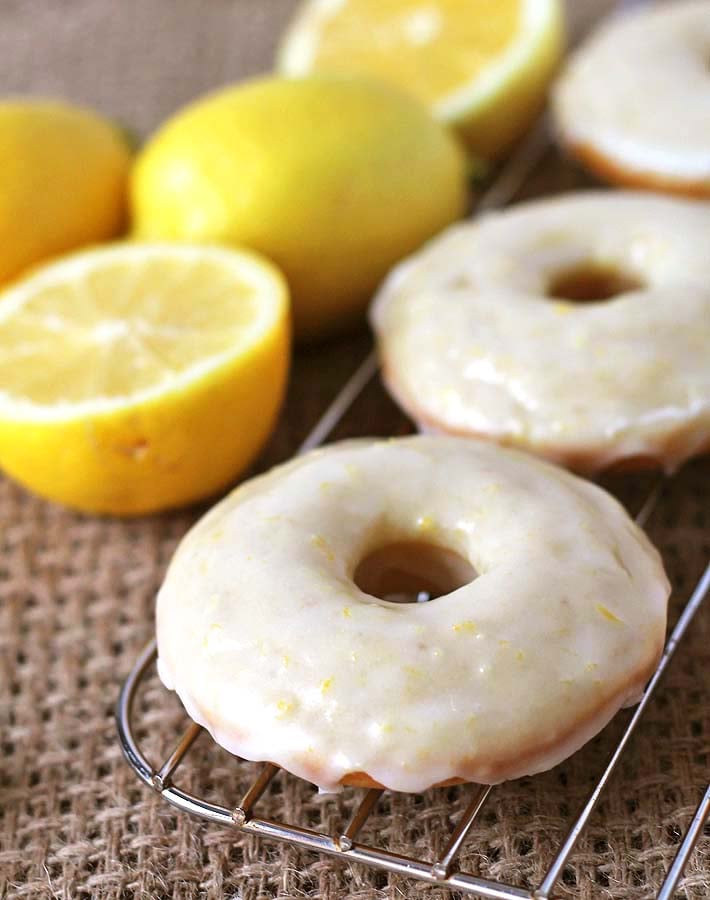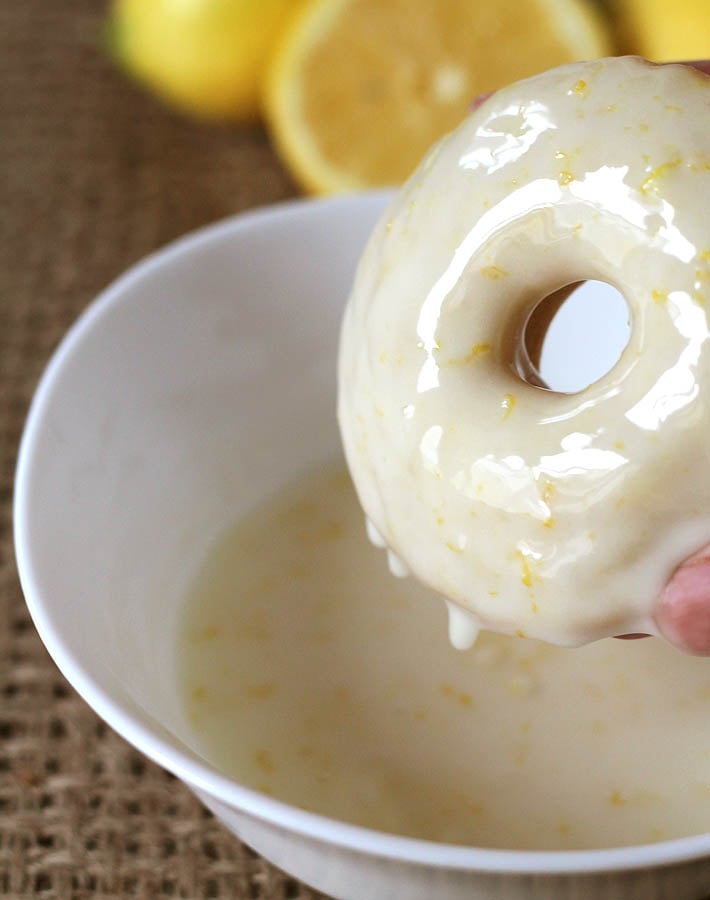 Lemon desserts are my absolute FAVORITE! I have yet to try this recipe but have made fried donuts in the past. This seems a little healthier than fried donuts but there may be a tradeoff if you consider the glaze. Regardless, this is said to be a light and lovely summer dessert to satisfy your sweet tooth. 
Preparation Time: 15 min 
Cooking Time: 10 min
Serving: 6 donuts
Ingredients:
1

 

tablespoon

 

ground flax seeds

 

(I used golden flax seeds, see note below)

3

 

tablespoons

 

water

1

 

cup

 

gluten free flour

 

OR all-purpose flour (see notes below)

1

 

teaspoon

 

baking powder

1/4

 

teaspoon

 

baking soda

1/4

 

teaspoon

 

salt

1/4

 

cup

 

sugar

1 1/4

 

teaspoons

 

lemon zest

1/2

 

cup

 

unsweetened non-dairy milk

2

 

tablespoons

 

melted coconut oil

3/4

 

teaspoon

 

lemon extract
1

 

cup

 

powdered sugar

2

 

tablespoons

 

lemon juice

1/2

 

teaspoon

 

lemon zest

 

(optional)
Instructions:
Grease your doughnut pan (if needed).

Prepare your flax egg by whisking together ground flax seeds and water. Set aside to thicken.

In a large bowl, whisk the flour, baking powder, baking soda, salt, sugar, and lemon zest.

In a small bowl, mix the milk, melted coconut oil, lemon extract, and flax mixture together.

Pour wet ingredients into dry ingredients and mix well to combine. Don't over mix.

Using a piping bag or a large Ziploc bag (see note below), pipe the mixture into each cavity.

Remove from oven and let the pan sit for a few minutes before removing the doughnuts.

Remove the doughnuts from the pan and place on a cooling rack.
While the doughnuts are cooling, make the glaze:
Add the powdered sugar to a small bowl and add the lemon juice, and lemon zest (if using).

Mix until everything has combined into a liquid glaze.

When the doughnuts have fully cooled (they don't take long!), dip the tops of each doughnut into the glaze. Repeat with all the doughnuts.

Place the doughnuts back onto the cooling rack for the excess glaze to drip off and for the glaze to firm up. (Place a piece of parchment paper under the rack to catch the drips!)
PRO TIP: A piping bag is recommended for getting the batter into the pan. If you don't have a piping bag, use a large Ziploc bag and snip off the end to stand in for a piping bag. If you don't have either, carefully spoon the batter into each doughnut cavity.
Also, it's best to eat the doughnuts the same day they were made. The glaze does not hold up well. If you have leftovers, refrigerate them but know that the glaze may melt into the doughnut if kept for too long!
 Enjoy!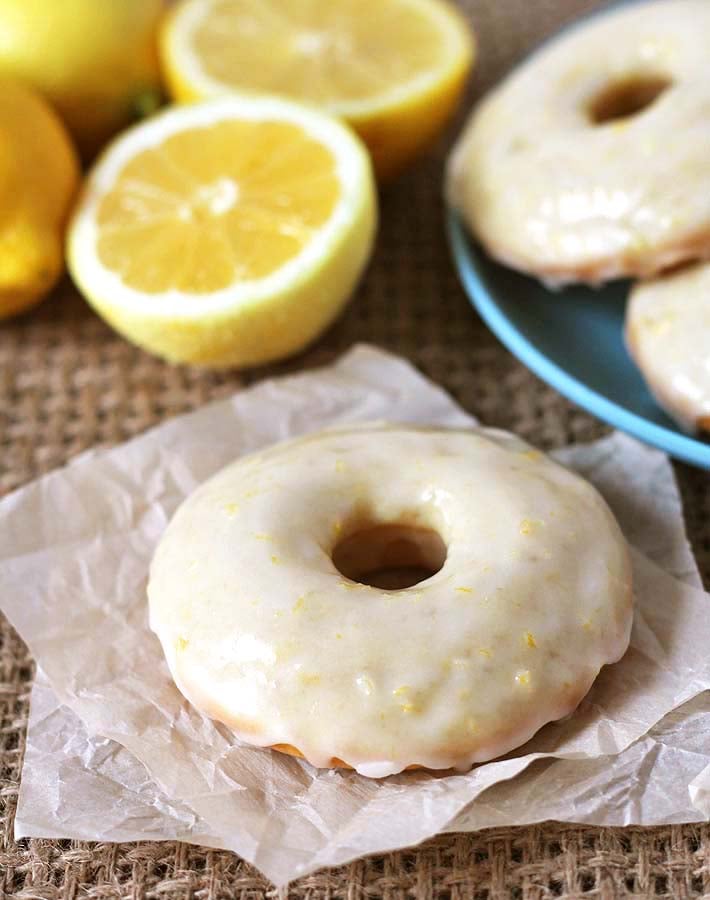 Read more of the original post from delightfuladventures.com.