Naturally Sweet Beet Ginger Lemon Juice
This recipe is for those who hate using juicers as much as I do. In fact, I once purchased a new juicer and within a few months gave it away because I dreaded the cleanup afterwards. (I know, lazy right?) However, in my quest for getting in my nutrient-packed juices, I discovered SUPERFOOD POWDERS! 
Think of it the same as powdered spices like ginger or turmeric because they're actually made the same exact way. These vegetables are dehydrated fresh- which helps maintain their nutrients- and powdered which naturally preserves them. They have a longer of a shelf-life because all of the moisture has been removed. For people like me, who can look at fresh vegetables everyday in their refrigerator and still somehow let them go to waste, this is a game changer. 
I've used a few powders so far and one of my favorites so far is beet powder. Beets are known to have detoxifying qualities as well as containing important nutrients like protein, phosphorus, zinc, fiber, vitamin B6, magnesium, potassium, copper, and manganese. It can also help lower blood pressure, help fight cancerous cells, and serve as an anti-inflammatory.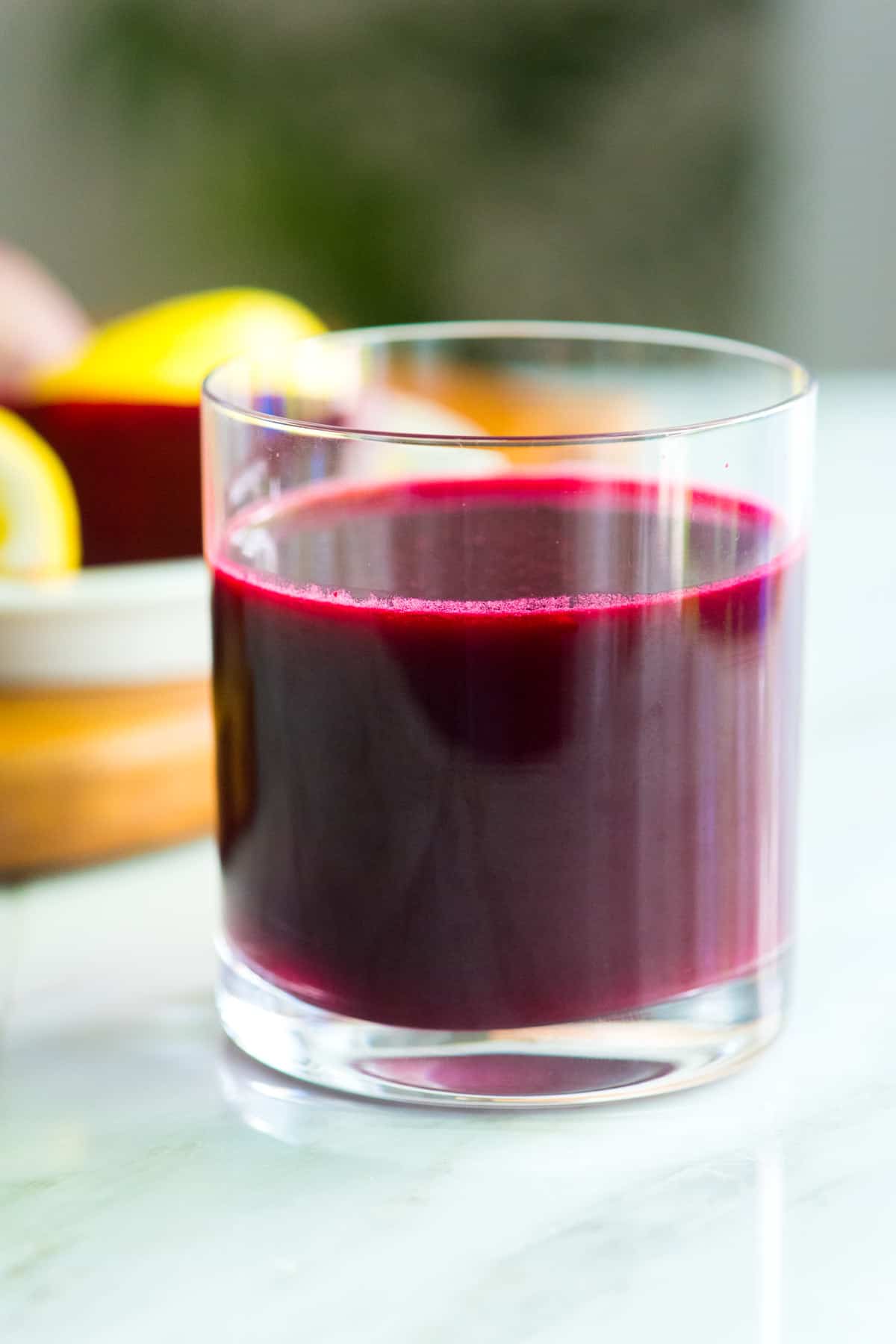 So, you've probably figured out I'm obsessed with beet powder. It's another one of my favorites that gives me a jolt of energy when I need it mid-day. I love this recipe and I hope you enjoy it too!
Serving: 1 serving
Preparation time: 3 minutes
Mixing time: 2 minutes 
Ingredients:

1 tablespoon beet powder

1/2 teaspoon ginger powder

juice of half a lemon

1 1/2 cup of purified water

a hand full of ice (blend in or pour over)
Directions:
Pour all ingredients into a blender and mix until smooth.

Enjoy and flourish!
Photo credit: Inspired Taste