10 Home Decorating Trends To Try In 2018
We love pouring over the latest décor trends, so we know it is easy to buy into buzzy choices that made you cringe a few years later (RIP chevron prints). So how do you avoid dropping serious cash on the next sponge painted wall or worse, avocado appliance? To help you future-proof your décor, we separated the best bets from the faddish by naming the best decorating trends worth trying in 2018.
1. Two Tone Kitchen Cabinets
photo cred: Pinterest
Two-toned kitchen cabinets have been growing in popularity, but the trend has evolved by incorporating bleached wood with a vibrant paint color as shown in this modern farmhouse kitchen by Blakes London.
2. Decorative Fringe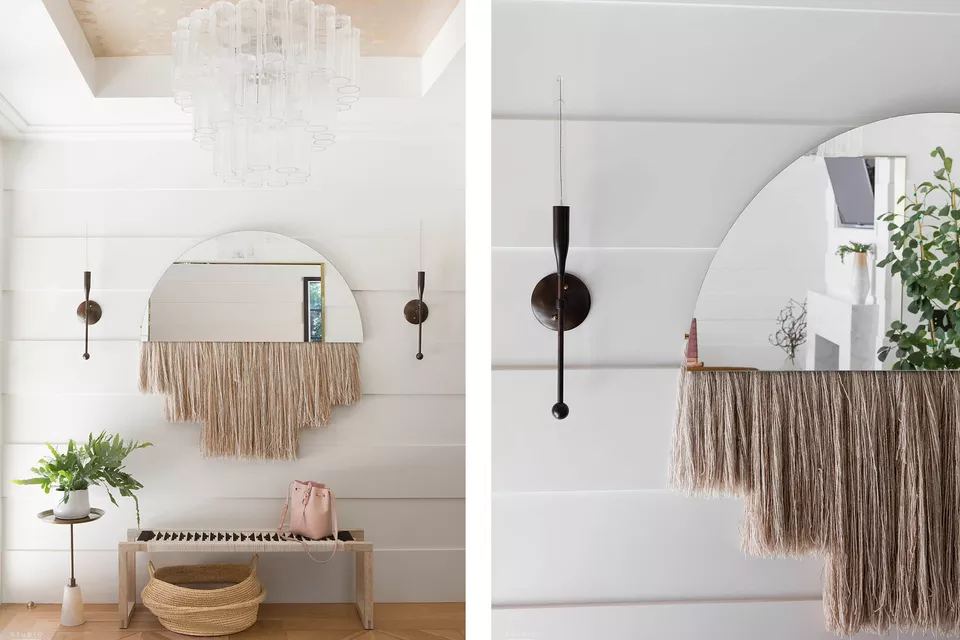 Fringe trim is a flirty touch typically reserved for blankets, pillows, and rugs. But now the fringy goodness does not end there. You can expect furniture, light fixtures, and even mirrors as shown in this lovely entryway by Studio Lifestyle, to be sporting decorative fringe or sculptural fibers.
3. Colorful Patterns
photo cred: Pinterest
Curtains, pillows and other decorative accents in lively patterns and colorful prints will be bringing plenty of pizazz to living spaces. This living room in a home by Vidal Design Collaborative nails the trend without feeling too fussy.
4. Live Like a Swede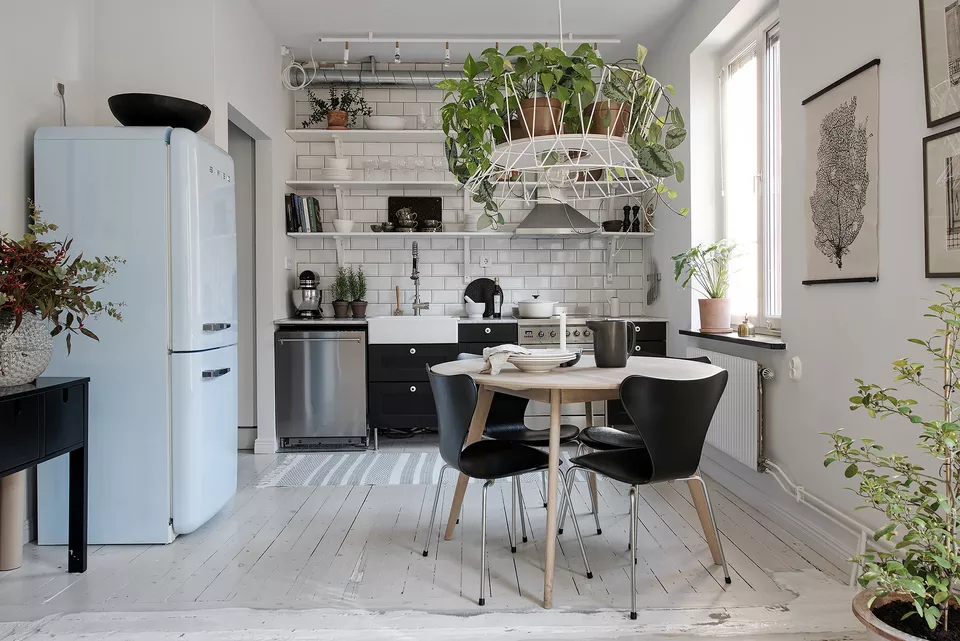 Lagom is a lifestyle concept from Sweden, which focuses on living with less stress by striking the right balance in every aspect of life. Using beautiful greenery to add a calming and peaceful vibe to your home as shown in this space by Alvhem Makleri is 100 percent aligned with the Lagom philosophy.
6. Storage as Decor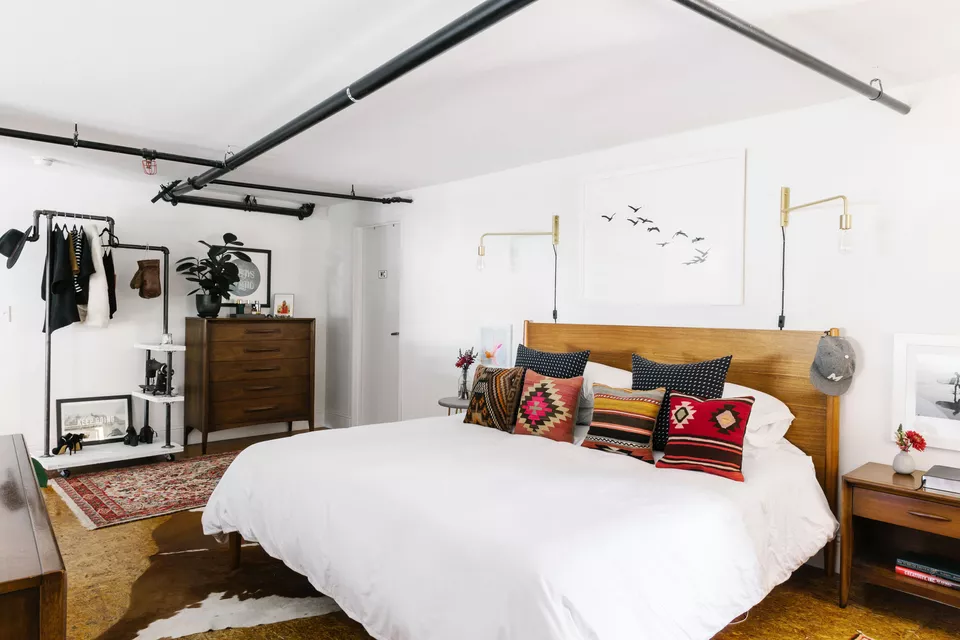 Most small space dwellers will agree that storage can double as attractive décor. In this bedroom decorate by Grace Made, a pipe clothing rack (in the left corner) is a practical item that makes an elegant statement. 
7. Vintage Brass Fixtures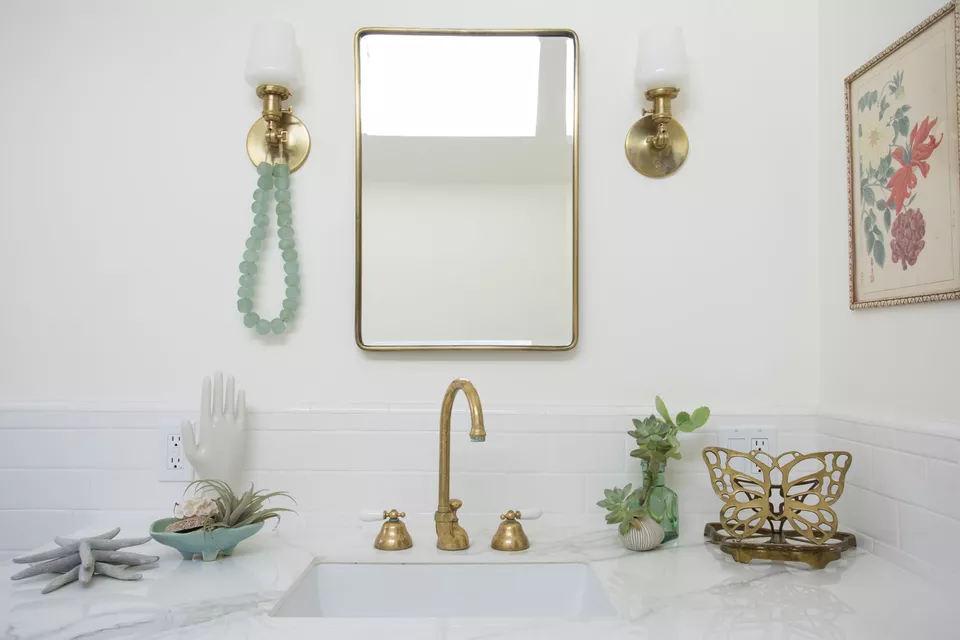 Polished brass fixtures from faucets to lighting have been trendy for quite some time, but now these shiny accessories are starting to look stale or worse, cheap. To freshen things up consider vintage brass accents with a pretty patina. The timeworn fixtures in this powder room by Vidal Design Collaborative add plenty of character.
8. Wabi-Sabi Style
It is finally time to stop obsessing over your home décor by embracing wabi-sabi style. It is a philosophy with roots in Japan that finds beauty in simple, natural things that are imperfect and timeworn. In this welcoming home by Jute, woven items including baskets and shelves made from fibrous materials add a comforting, wabi-sabi touch
9. Minimalist Bedroom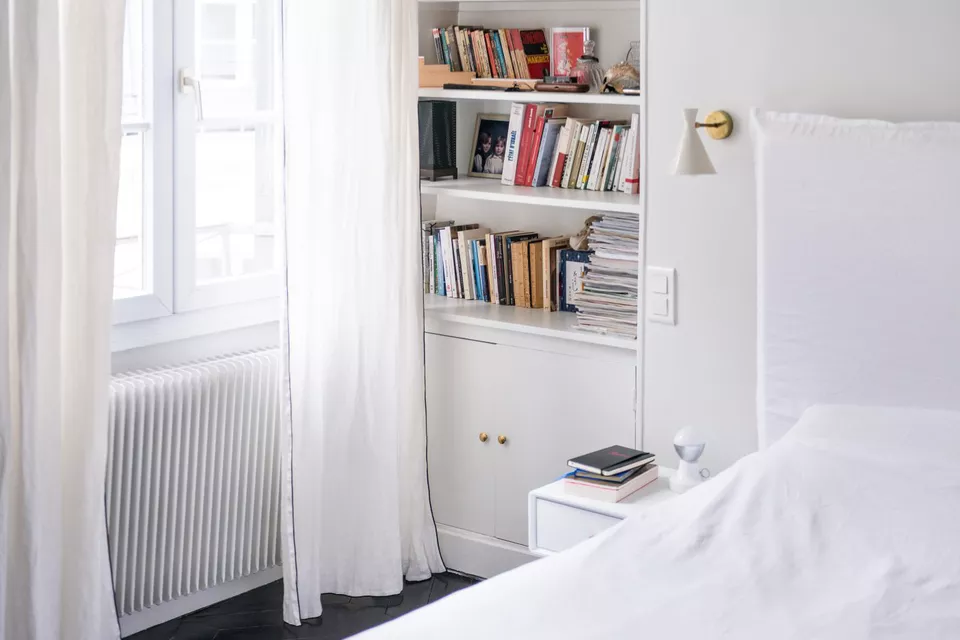 Marion AlBerge
Bedrooms will be meant for sleeping and not for watching Netflix or falling into the social media rabbit hole. To make the place where you rest more relaxing stick to a minimalist-themed space in neutral colors as shown in this bedroom by interior designer Marion AlBerge. To get you into the sleep zone faster, top off your bed with luxuriously soft sheets and extra cozy knitted blankets. 
10.  Mindfulness
photo cred: Pinterest
With all that's happening around us, it's important to take time for self-care and mental health self-awareness. Carving out a space in your home to meditate or connect with your higher force can determine how you start or end your day. Try creating your own peaceful, small slice of heaven on earth that will help you decompress and stay inspired.
Read more from the original post found on www.thespruce.com.