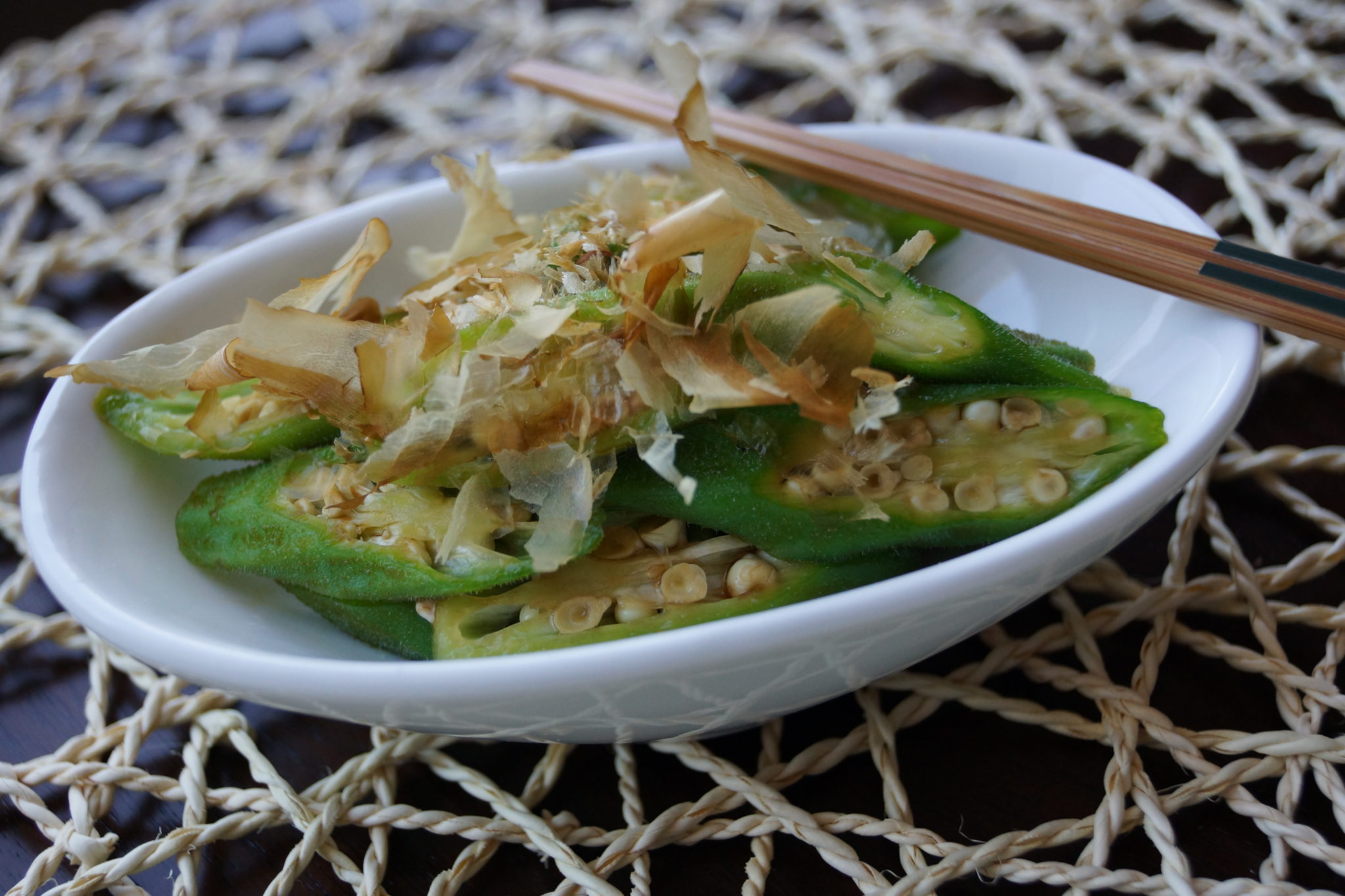 This is one of my favorite dishes from when I lived abroad in China. It's an amazing side dish to accompany dumplings, sushi, or sour noodles. Okra is a common locally produced vegetables that is a good source of fiber, vitamin C and antioxidant. In China, you could find fresh okra at every local food market but here in the States, fresh okra may be a little more hit or miss depending on your region and the time of year. Remember when picking fresh, go for okra that's vibrant/dark green and looks crunchy, which means its fresh.

One important goodness that you should know is okra is one of the ideal food that ease a stubborn digestive system due to its high dietary fiber and mucilaginous content. It also has low calories and zero cholesterol which makes it an ideal food for people that want to loose weight.

While the cooking is relatively easy, remember to wash the okra thoroughly to avoid residue of pesticide. I wash them lightly with baby bottle cleanser before soaking them in water and rinse thoroughly. Alternatively, soak them in a pot of water with a teaspoon of salt or baking soda.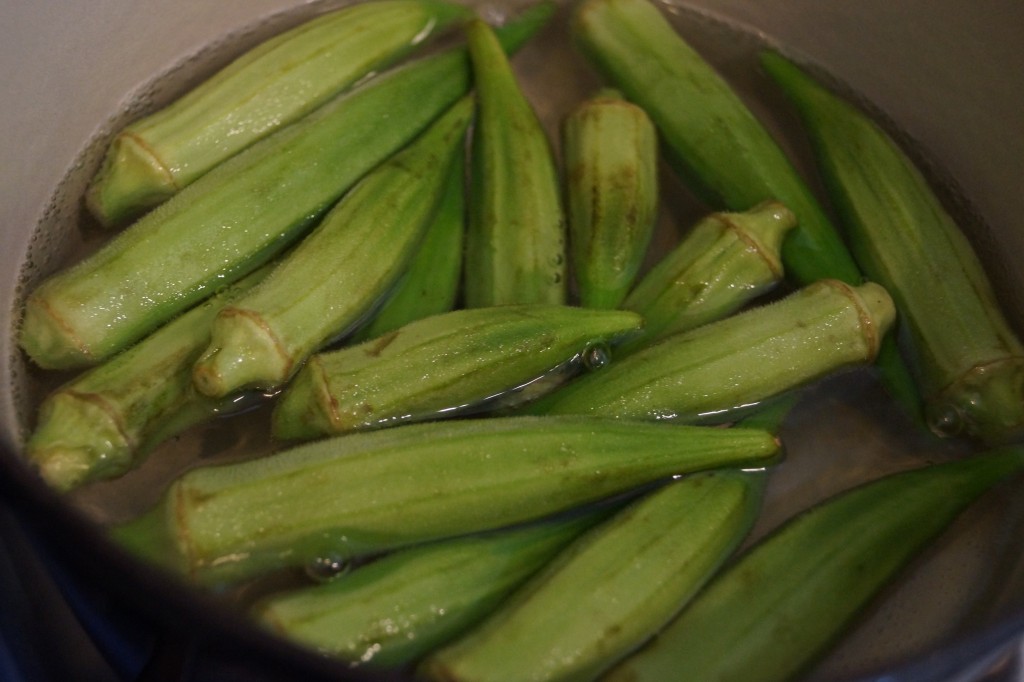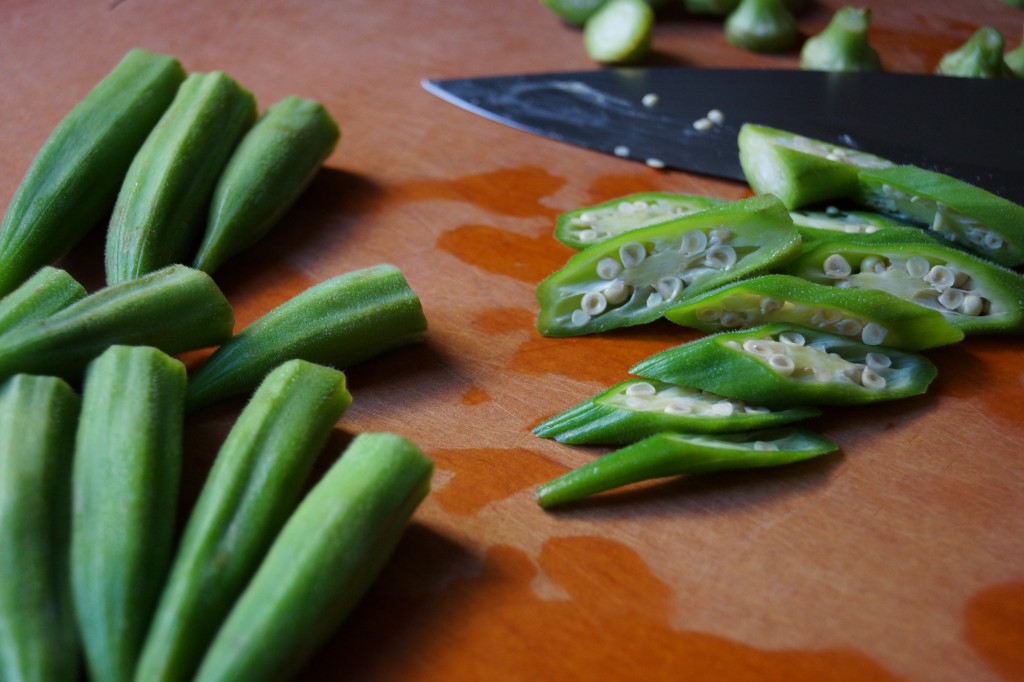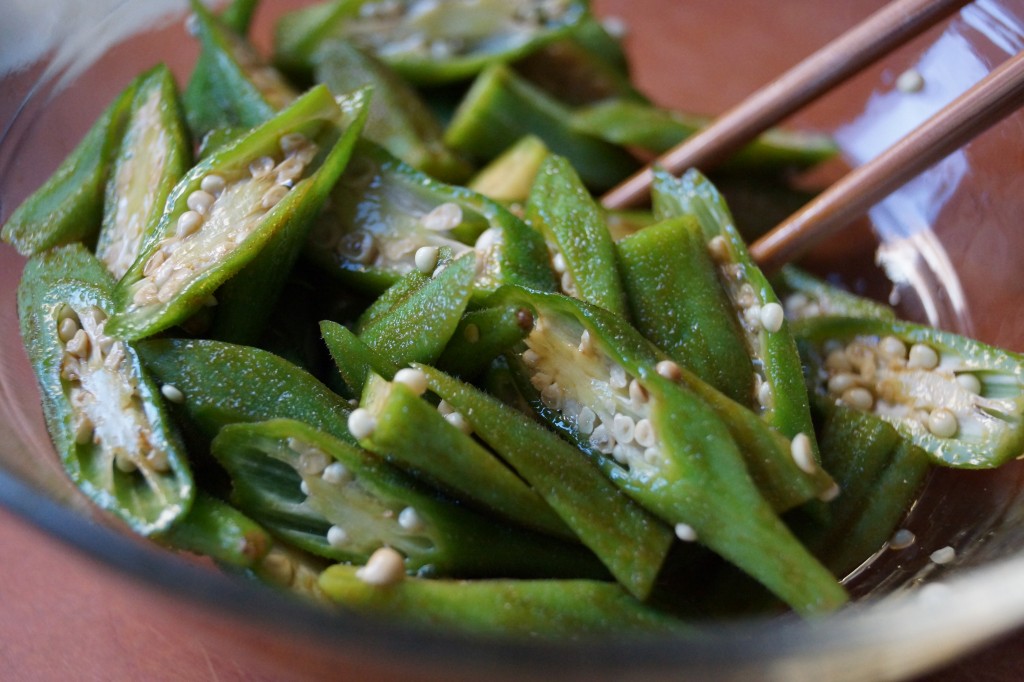 Preparation Time: 5 min 
Cooking Time: 8 min
Serving for: 2-3 persons
Ingredients:
15 pieces of Okra, cut into thumb-size chunks

A dash of sesame oil

A table spoon of premium soy sauce

2 glove garlic, finely chopped

1 table spoon of olive oil

dried bonito flakes for garnish (optional)
Instructions:
Step 1: Boil a pot of water, blanch the okra with lid on for about 5 minutes. Drain all excess water and set aside.
Step 2: Heat up a table spoon of olive oil in a pan and add the garlic, sauté until the garlic turns golden, add into the sauce and mix well. (the garlic is optional but it definitely provides extra aroma for garlic lover).
Step 3: In a bowl, mix together the soy sauce, sesame sauce and sautéd garlic. 
Step 4: Cut the okra into thumb-size chunks and mix with sauce. You can either serve immediately or chill for a refreshing summer side dish. 
PRO TIP: Make sure you do not overcook the okra or they will be all soft and turn brown.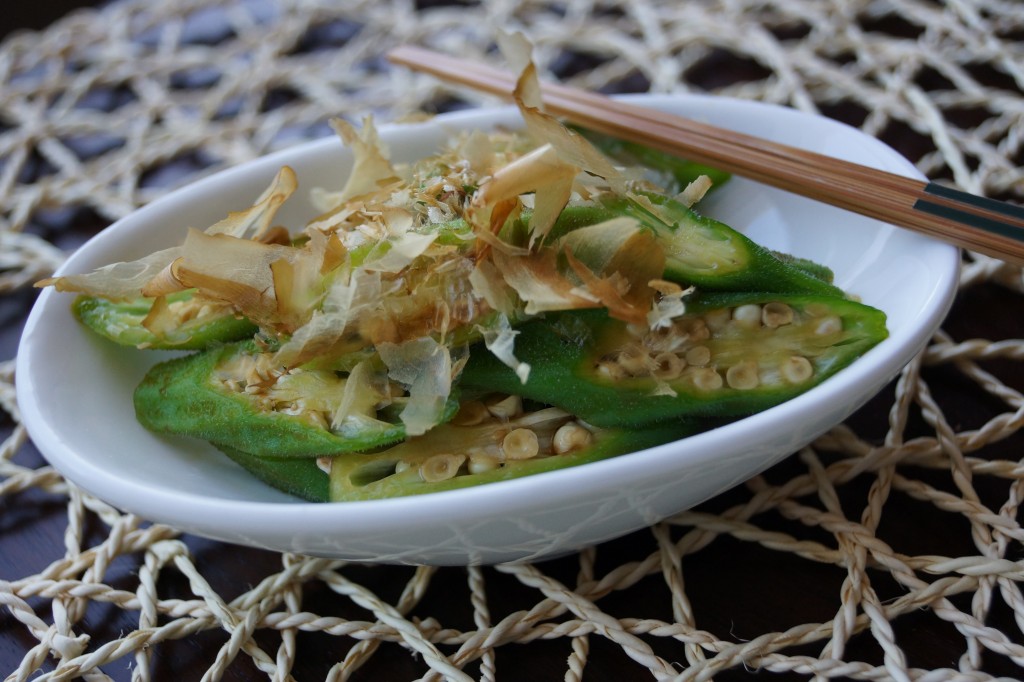 Read more from the original post at Food for Little Ones.
Photo credit: japanesecooking101.com